Product Description:
Material

304 stainless steel & PE

Feeding pan size
Weaning-1: 80L(50kgs) 684×425×107mm

Weaning-2: 110L(80kgs) 684×425×107mm


Finishing-1: 80L(50kgs) 684×425×127mm


Finishing-2: 150L(100kgs) 684×425×127mm

Galvanized pipe size

2mm ×ø20

Height

Weaning: 1098mm, Finishing: 1288mm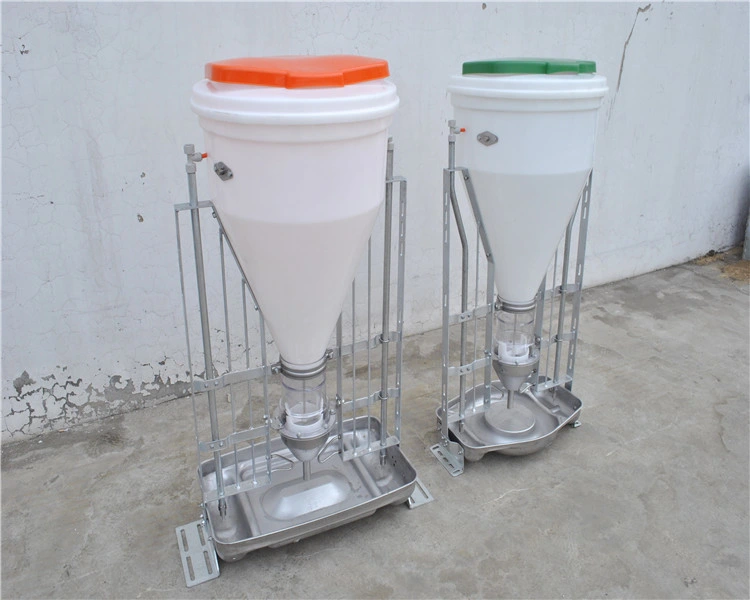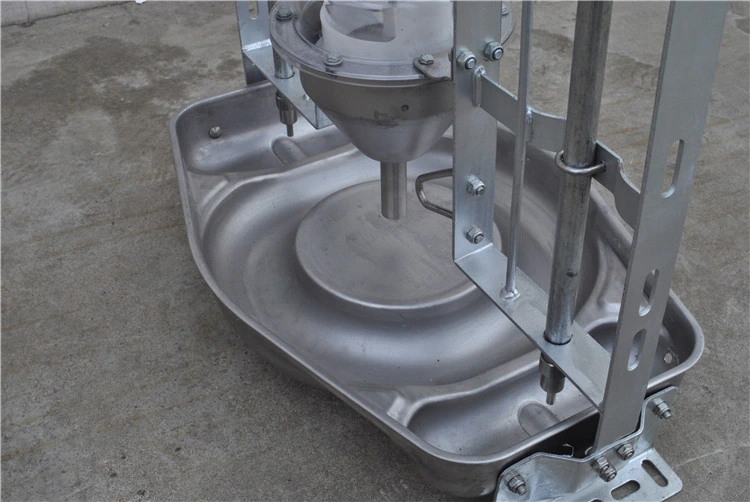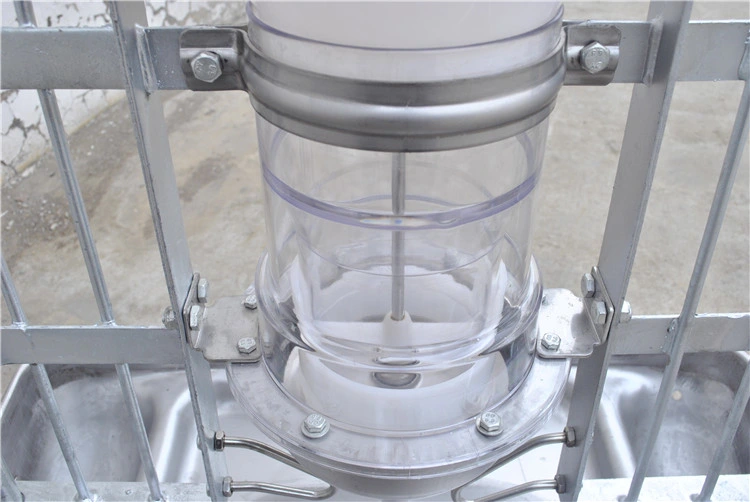 1,Stainless steel with excellent performance on anti-corrosion and easy cleaning.

2,Pig could eat and drink together.

3,360 degree pivoted dosing mechanism ensure freely and discharge.

4,Up to 20 feed discharge levels for accurate adjustment according to the eating speed.
Related product: