Tunnel Ventilation Broiler House Poultry Automatic Feeding System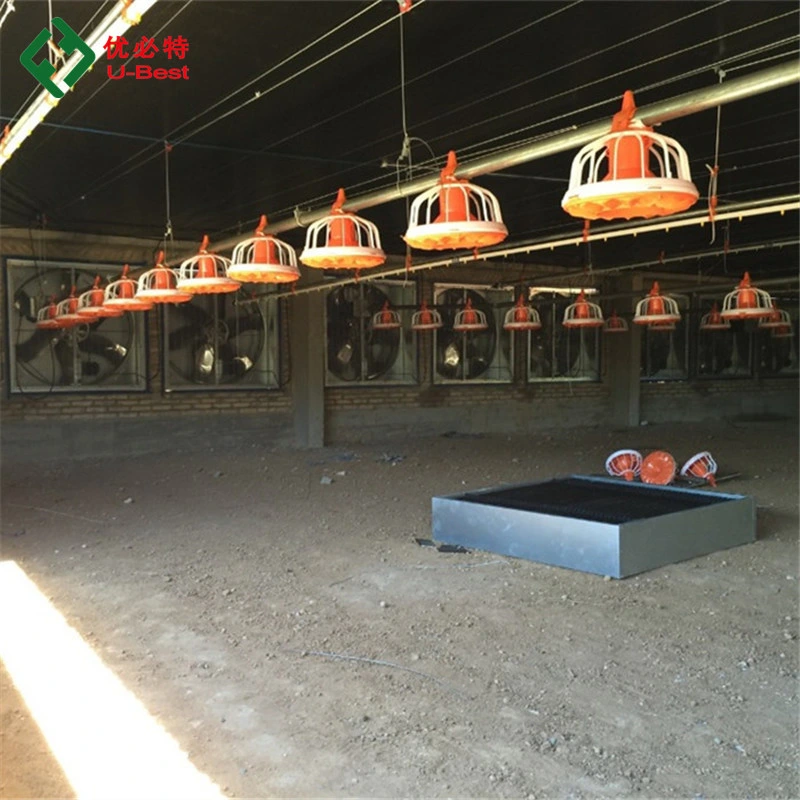 Our poultry automatic feeding system mainly including:
1. Pan Feeding System
The system can deliver feed from each vice hopper into each pan feeder.


2. Nipple Drinking System
The system can provide water from water source to each drinking line (each nipple).



3. Main Feed Line System
Chicken feed silo/Manpower hopper is the beginning of main feed line.
The system can deliver feed from silo/manpower hopper into each vice hopper of pan feeding lines.



4. Ventilation System
The system can provide fresh air outside to farms and exhuast bad air of broiler houses.

The system can reduce the temperature of poultry houses, which is essensial to chickens raising in Summer.
With working with box fans or butterfly cone fans, farmers could get a better effect of cooling.



6. Environment Control System
The system can achieve the aim of controlling tunnel ventilation broiler house' equipment automatically, such as fans, cooling pads,
heaters, etc. We have different series of controller panel for your choice, Agrologic and Rotem is both available.



7. Heating System
The system can provide suitable heat for chickens, especially day-old chicks.

Our company--Weifang U-Best Husbandry Equipment Co.,Ltd have passed CE, SGS, SASO,
SONCAP certificates, we will provide quality-guaranteed products with reasonable price and
excellent service for all our cooperated clients!


If you or your friends are interested in our poultry automatic feeding system, welcome to
contact me (Ms Mary Liu) for more details! Looking forward to doing business with you!