Floating Fish Feed Extruder Animal Feed Pellet Machine Corn Extruding Pig Feed Production Line
Product Description:
We are mainly involved in manufacturing and sales of feed processing machines.Our main products are pig feed extruder, corn puffing machine, soybean puffing machine, rice puffing machine and floating fish feed production line.The company's products have been exported to Russia, Vietnam, the Philippines, Mexico, Bangladesh, Mozambique, Egypt, Kenya, Uganda,Zambia, Nigeria, Ethiopia, Benin, South Africa and other countries have been widely praised by users.
Different Models Feed Extruders: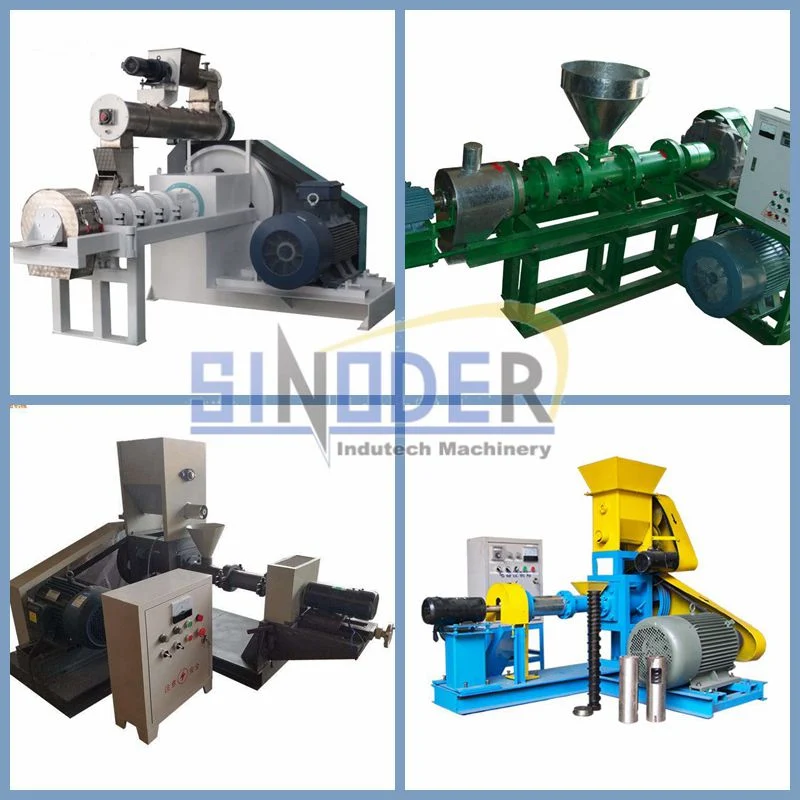 Expanded Feed Production Line: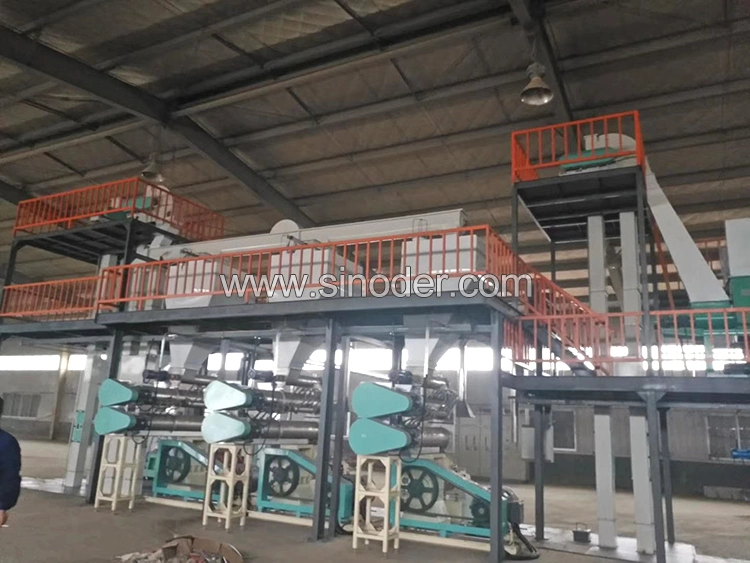 Expanded Feed Products Display: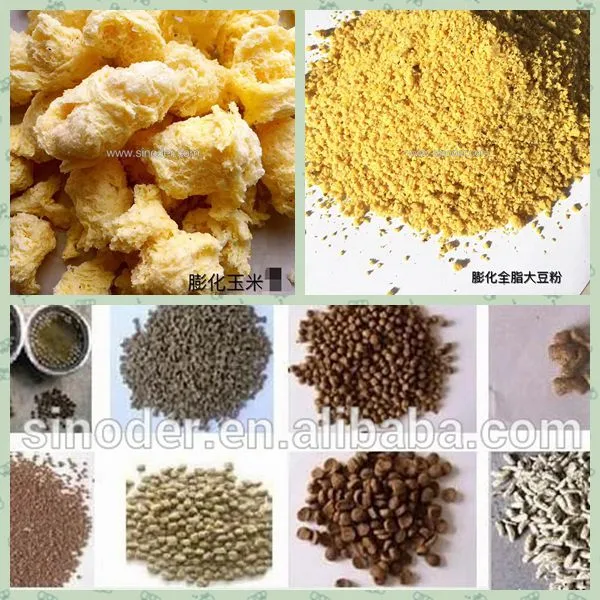 Technical Parameters of Feed Extruders:
| | | | | | |
| --- | --- | --- | --- | --- | --- |
| Model | Capacity | Screw Diameter | Main Power | Feeding Power | Cutting Power |
| HL50 | 60-80kg/h | 50mm | 11kw | 0.4kw | 0.4kw |
| HL60 | 120-150kg/h | 60mm | 15kw | 0.4kw | 0.4kw |
| HL80 | 300-350kg/h | 80mm | 22kw | 0.4kw | 1.1kw |
| HL90 | 400-450kg/h | 90mm | 37kw | 0.6kw | 1.5kw |
| HL120 | 500-700kg/h | 120mm | 55kw | 1.1kw | 2.2kw |
| HL135 | 800-1000kg/h | 135mm | 75kw | 1.1kw | 2.2kw |
| HL160 | 1200-1500kg/h | 160mm | 90kw | 1.5kw | 2.2kw |
Expanded Fish Feed Production Process:

1.Crusher
The crusher machine is mainly used for grinding the raw materials like soybean,maize etc.
2.Mixer
The mixer machine is mainly be used to mix all kinds of raw material evenly, such as wheat meal, corn meal,sorghum meal,bone meal,meat meal and so on,it also can mix other micro- ingredients such as vitamins, amino acids, trace elements and other feed additives.
3.Fish feed pellet machine
The machine is widely used for process all kinds of grains into high-grade aquatic floating feed pellet for fish,catfish,shrimps,crab.
4.Pellet dryer
The dryer can lower the temperature and moisture content of the feed pellet.
5.Pellet cooler
The cooler is adopting the counter-flow cooling principle,it can reduce the high temperature and moisture content,for large capacity fish feed production line,this is an necessary machine.For small capacity,the pellet can cool naturally.
6.Oil spray machine
The oil spray machine is use to spray oil onto the surface of the feed pellet.First the smell can attract the fish to eat the pellet.Second it is better for storage.
7.Packing machine
The packing machine can packing the finished feed pellet into bags,and 1-50kg per bag,thus it is more convenient for storage and transport.The process including filling,weighing,sealing.

>>>>>>>>>>>>>>>We Also Provide Animal Feed Pellet Machines<<<<<<<<<<<<
Animal Feed Pellet Machines: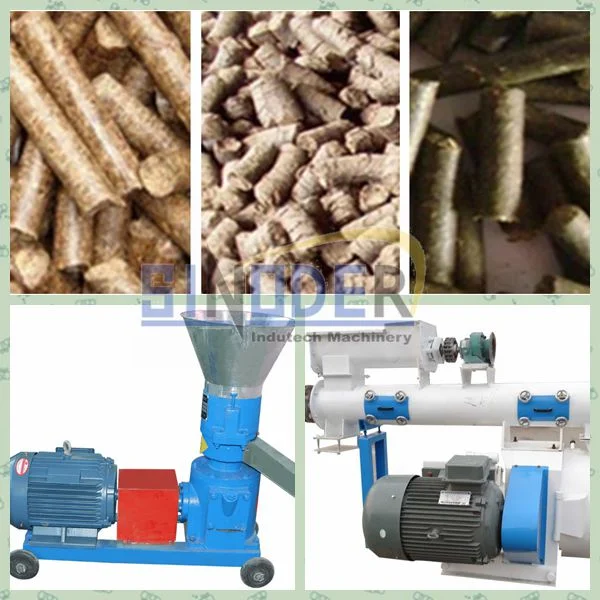 Animal Feed Prodution Line: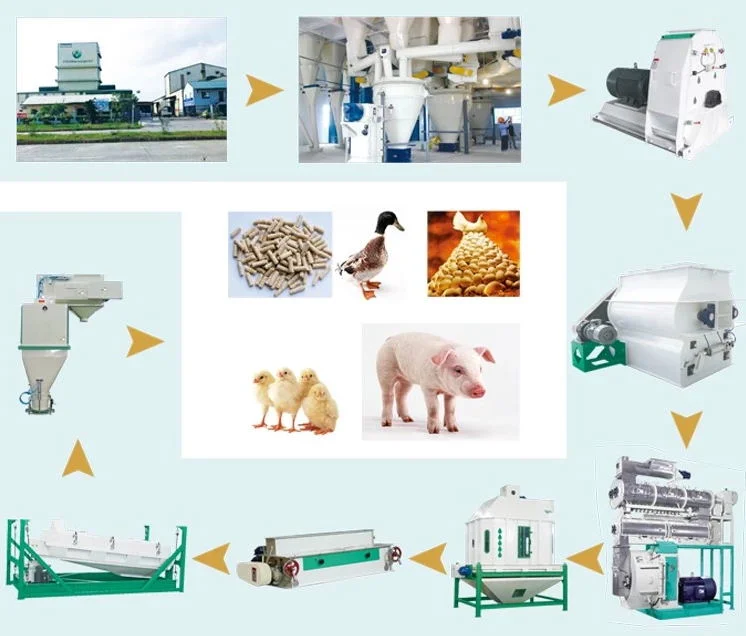 For more information about our machines,welcome to contact us freely: