Broiler poultry farm equipment with poultry automatic feeding system
Product Description

Different chicken broiler cage system ,the price is different.There are two kinds of broiler
cage system.
1.Automtatic broiler harvesting cage system
This kind broiler cage system is most advanced broiler cage in the world.
It is fully automatic,automatic feeding,automatic drinking,manure removing,automatic broiler harvesting .

Specification
a.Each tier equip with two water lines and one feeding line.There are 2 feeding pans
and 12 nipples for drinking.
b.The max raising density is 50kg/m2.The raising quantity per tier is up to the adult
broiler weight.

2.Manual bird harvesting cage system
This kind cage is economical and practical.The cost is much cheaper than automatic
bird harvesting cage.

The difference of the two kind cage is the bird harvesting way.
With this manual bird harvesting cage,We catch the broiler from the cage one by one
when sell the chicken.
It is also automatic feeding,automatic drinking,automatic manure removing.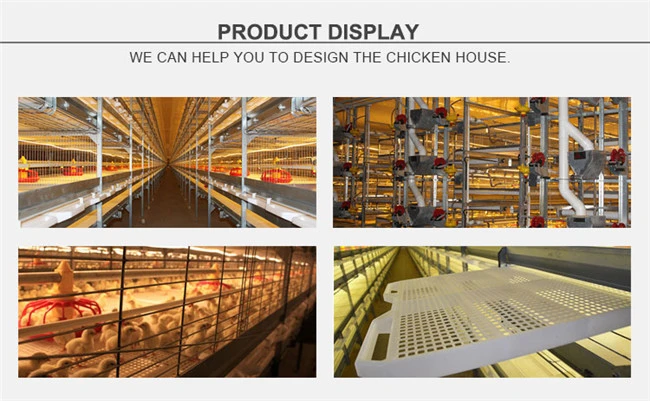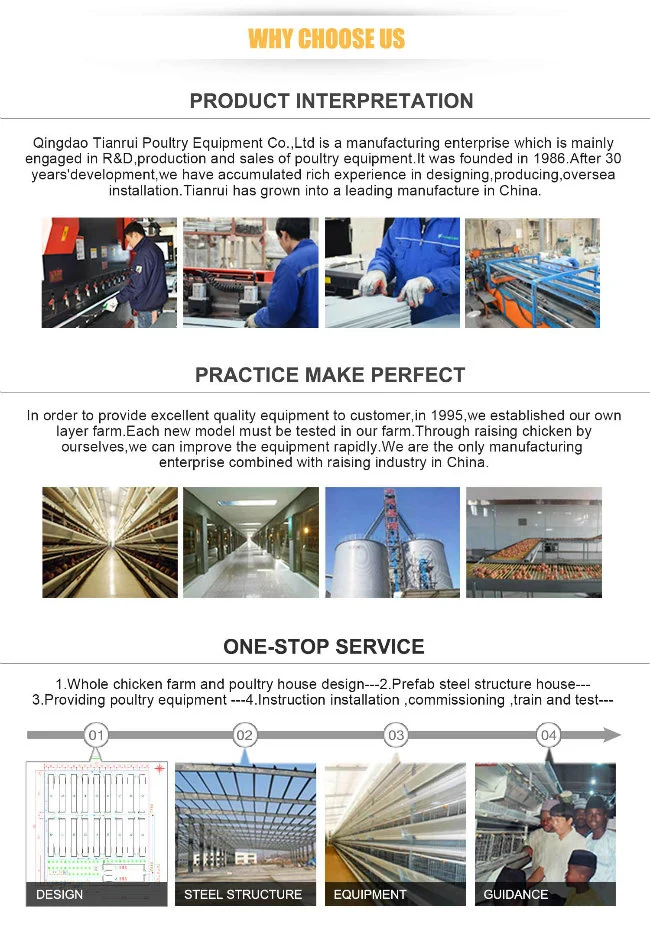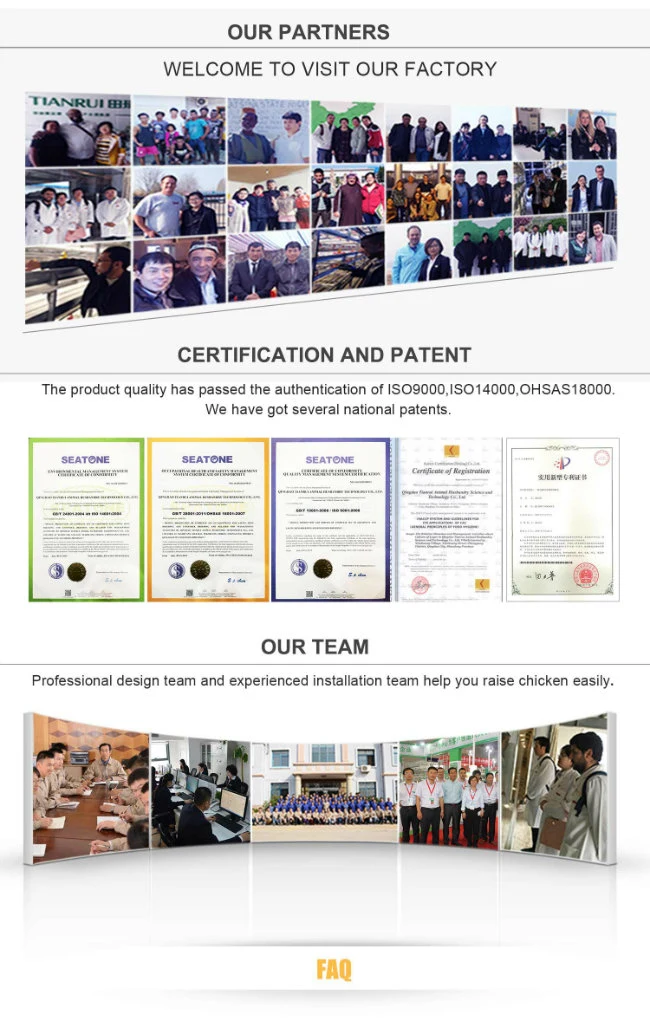 Q1:How many types of layer chicken cage?
A1: We have two types,A type and H type .
A type have two models,3tiers and 4 tiers.
H type have 6 models including 3 tiers,4 tiers,5tiers,6tiers,8 tiers.

Q2:How much per set cage?
A2:Different model,price is different.In addition,there are other complement equipments.
Need know how many birds you want to rear,then we can give you a specific price list
with house size.

Q3:How long is the warrenty?
A3:1 year.

Q4:Who is in charge of install ?
A4:Our company will send two engineers to your country to guide installation and
provide training.

Q5:How to contact you?
A5:Below is my contact ways.Or send inquiry details in the below,click"Send"now